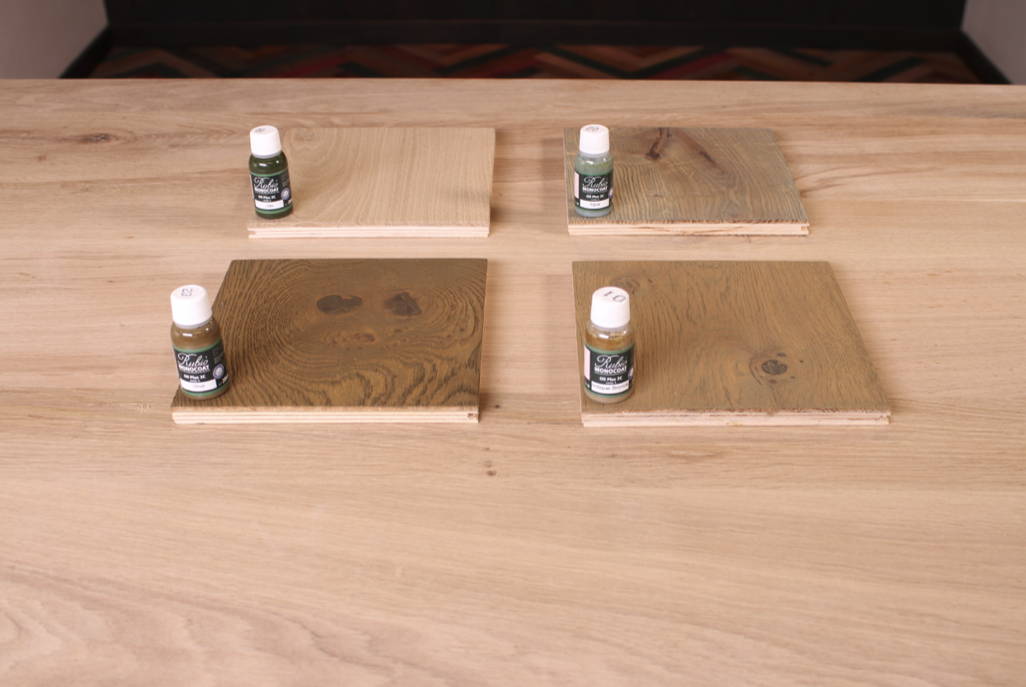 Try a sample of Rubio Monocoat's amazing finishes today for free*.
For all interior projects (floors, furniture,
staircases, worktops...)
Rubio Monocoat Oil Plus 2C - 20ml
coverage: 1m²
For all exterior projects (fences, sheds,
garden houses, cladding ...)
Hybrid Wood Protector - 20ml
coverage: 0.6m²
---
*Here's how the sample promotion works (**):
You order an oil sample(s) from our online shop. This allows you to test Rubio in various colours, before buying the full quantity for your project.

We'll email you a personal discount code for the purchased amount.

You claim the discount by using this code during checkout when you make a final order with us.
---
Any questions?
Our experts are ready to help you on working days from 8:30 to 16:30.
By email: hello@rubiomonocoat.co.uk
** Terms & conditions:
One code per purchase; minimum spend of £100. One sample of WoodCream per order will be refunded; maximum of two samples will be refunded for Oil Plus 2C and only one of each will be refunded if ordering both Oil Plus 2C and WoodCream samples.